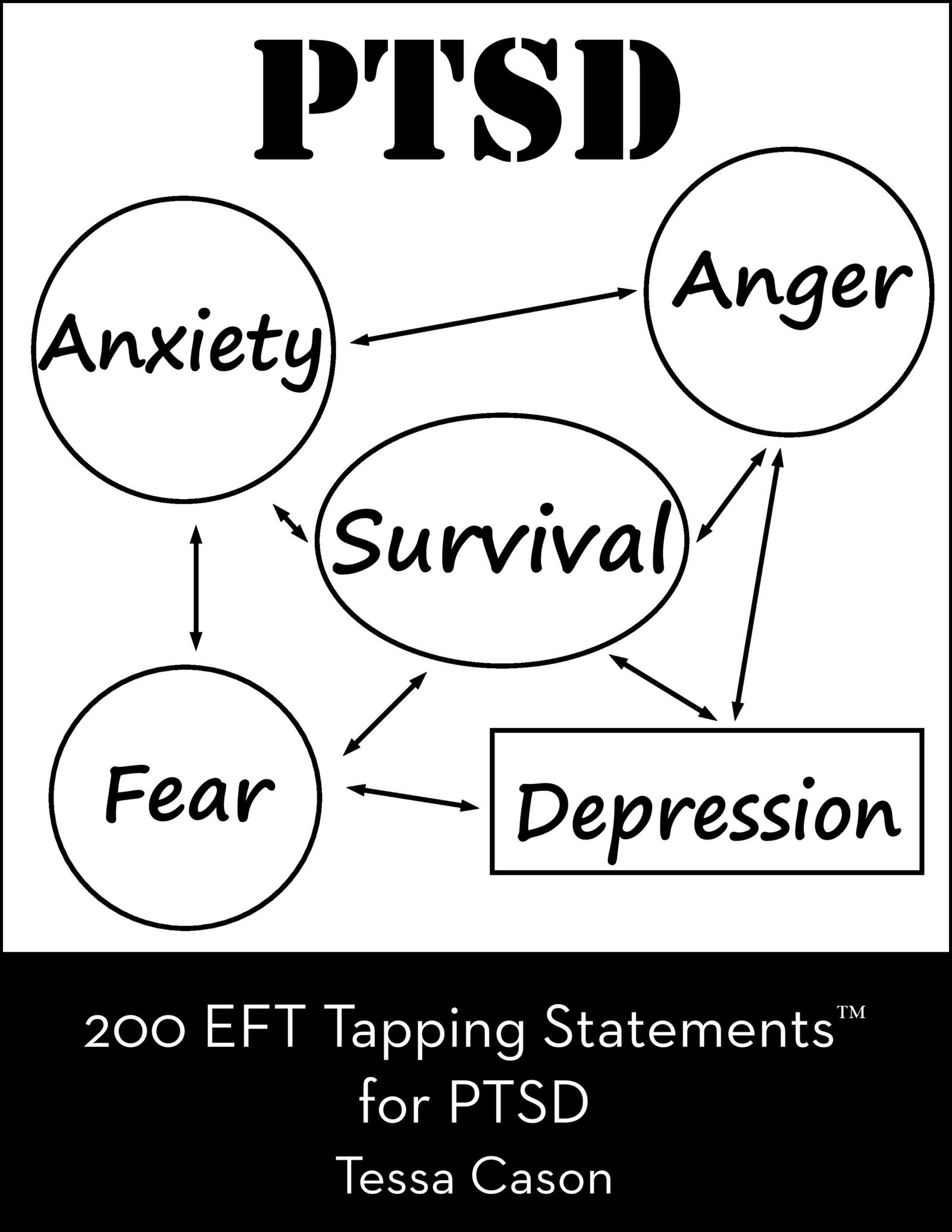 200 EFT Tapping Statements for PTSD
Emotional wounds are like a scratch in a vinyl record. Every time we try to move beyond the scratch, we are thrown back and are not allowed to move beyond the scratch. PTSD is a scratch in the vinyl record. PTSD – Post Traumatic Stress Syndrome
The potential exists for anyone that is in any LIFE THREATENING SITUATION in which they fear for their life, that BELIEVE their death is imminent, to experience PTSD. This could include:
Being told we have cancer
A car accident
Military service
A violent parent
Victim of rape
Being bullied
Natural disaster
Being bitten by a vicious dog
A school shooting
A terrorist attack
Description for Books 2019
With PTSD, our Survival is at stake. As a result of our survival being threatened, we feel Disempowered to thrive. We can only survive. When we are caught in Survival, Fear is a prevalent emotion. When we feel Disempowered, Anger is just beneath the surface.
To heal, to thrive, and flourish, we need to address not only the PTSD, but also Survival, Feeling Disempowered, Fear, and Anger.
Healing PTSD is a process in which we must desensitize, decrease, and heal the survival response. How do we desensitize and decrease the survival response? The best method I have found to do so is EFT Tapping.
This Workbook provides information about EFT Tapping as well as 200 EFT Tapping statements that can be combined into tapping scripts.
HEALING IS NOT ABOUT MANAGING SYMPTOMS.
IT'S ABOUT ALLEVIATING THE CAUSE OF THE SYMPTOMS